Ladies Zip-It Good Rashie Set Tester Round Up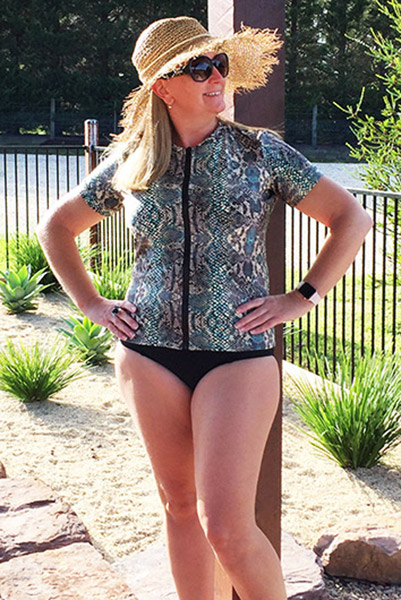 I will always be very thankful for the effort testers go to, to help me sew and check the fit of the patterns, look over and give suggestions for the instructions, and then help promote the new styles on social media.
For the Ladies Zip-It Good Rashie Set it was no different. Firstly, what does this pattern include? This pattern is brimming with options.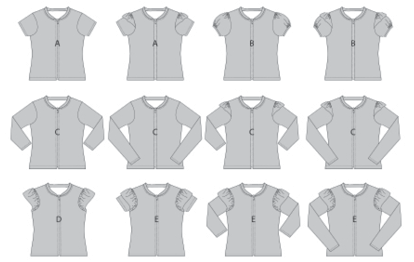 Zip front closure,

Plain or frilled hem,

Fitted body,

Flutter, puff, short, 3/4, long sleeve options.

Swim pant,

Leggings with 5 length options.
This pattern comes in a wide range of sizes, but the most exciting detail is that it comes with front pattern pieces specially made for cup sizes A through G.
AU 6-26,
US 2-22,
EU 32-52.
All pattern pieces are computer-generated, color-coded, and layered so you can choose to print the actual sizes you require.
These are a few of the lovely versions of the leggings and swim pants that our fabulous testers made in the first part of the test.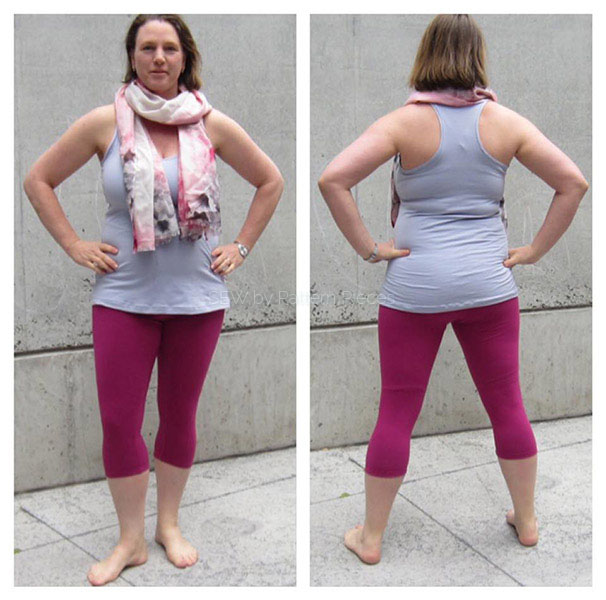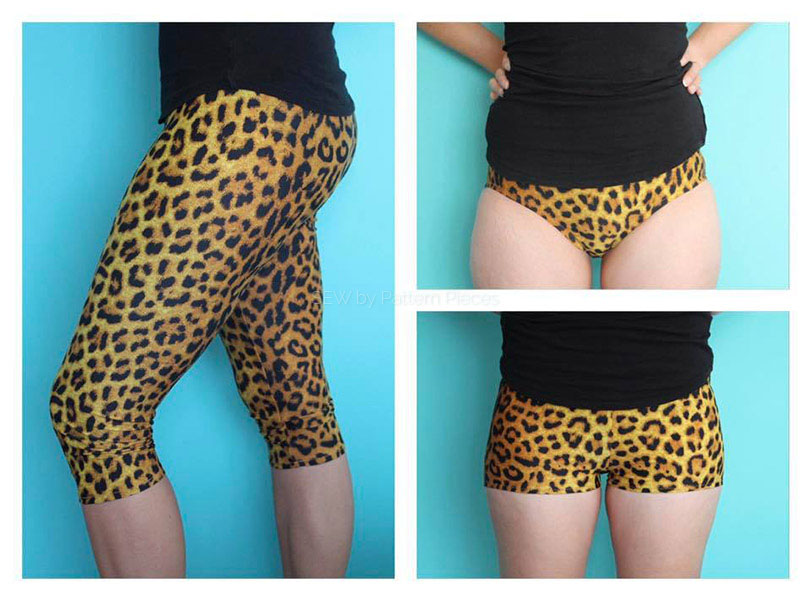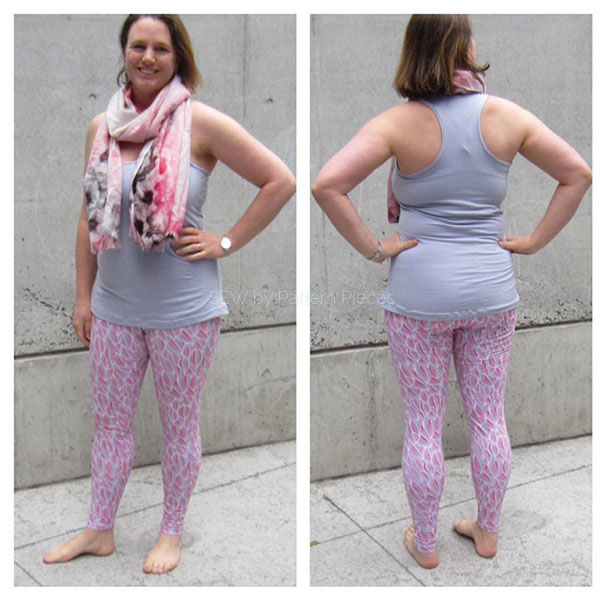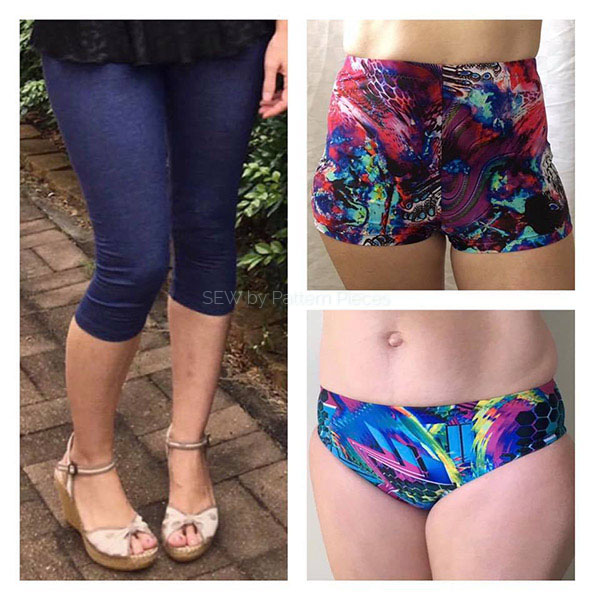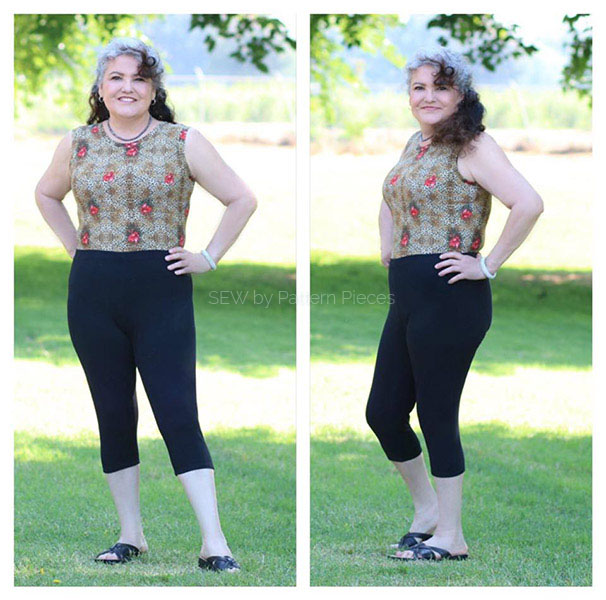 What I love about making my own rashies is being able to use the gorgeous fabrics that are available on the market. I cannot understand why we need to settle for plain black, white, and navy when we visit the stores.
To make a rashie all it takes is one step further than making a t-shirt. The Zip! You need not be afraid of inserting a zip. You just need to get hold of some wash away tape. Using this tape to hold the zip will make sewing a breeze. If you join our group you will see a post with this picture where members have shared where they purchase their tape from. There are many places online where you can buy it and have it sent right to your door. In the pattern, there are two video links. One to help you shorten your zip if it is too long and another to help you sew it into your garment using the wash away tape to hold it.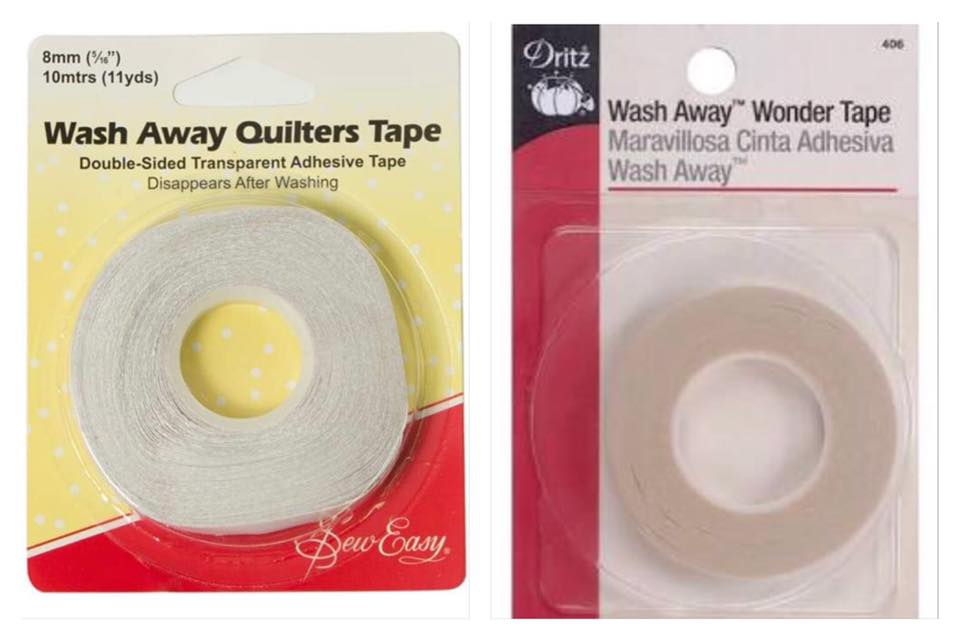 Next, the zips. They are also easy to get hold of to sew your garment. In Australia,
both Spotlight and Lincraft have a great selection. The zips used are just a standard 50cm or 19 5/8″ open-ended chunky 5mm or 1/4″ zips. Have a search online if you cannot purchase from your closest store

.
In the weeks to follow, we tested Ladies Zip-It Good Rashie Set and wow what an array of gorgeous results we had.
Ladies Zip-It Good Rashie Set Tester Round Up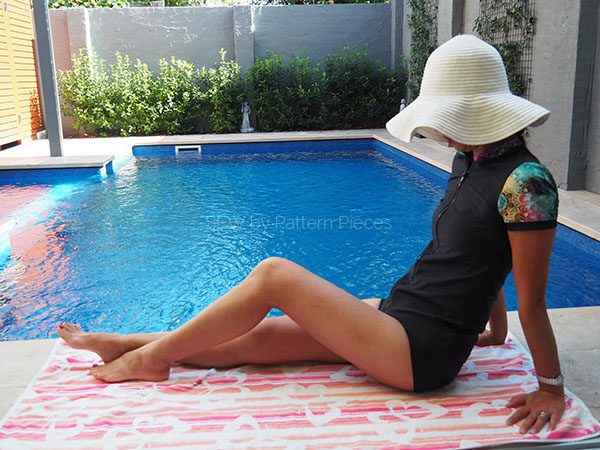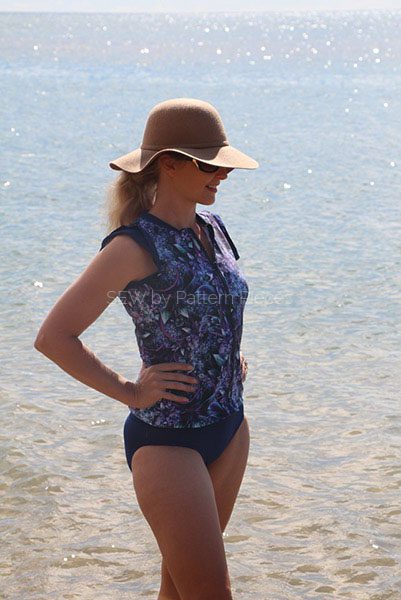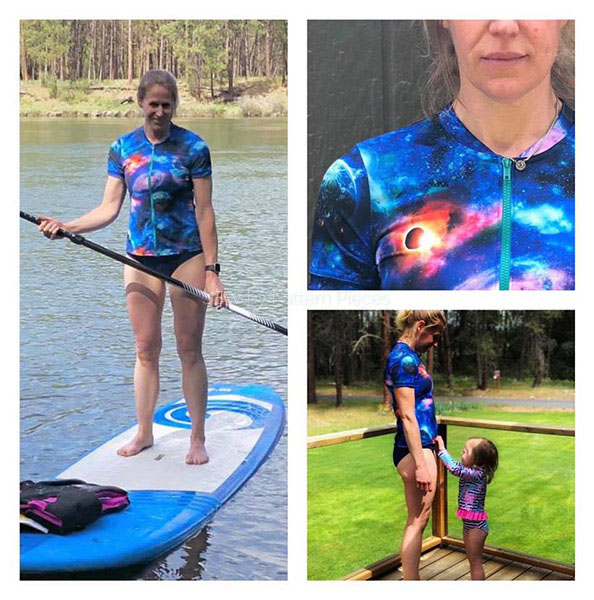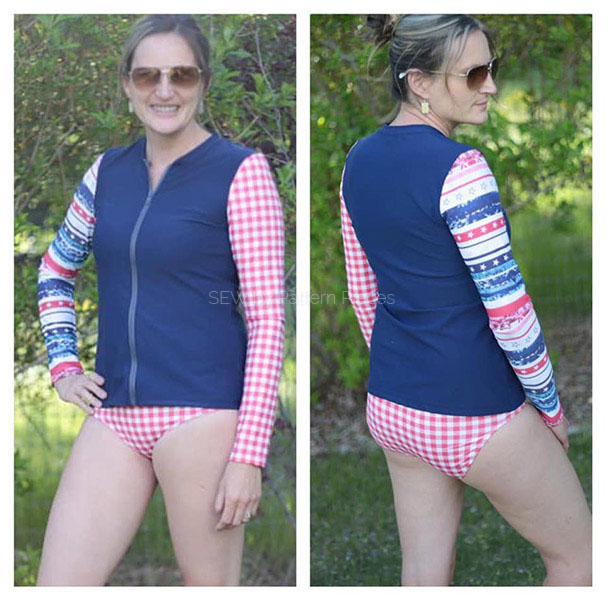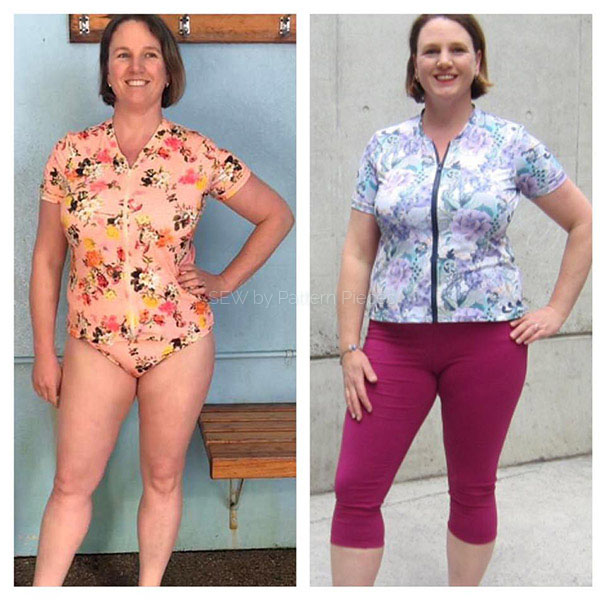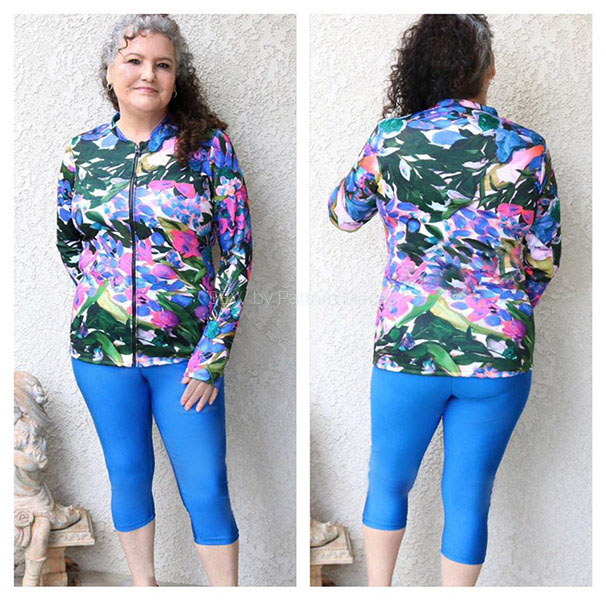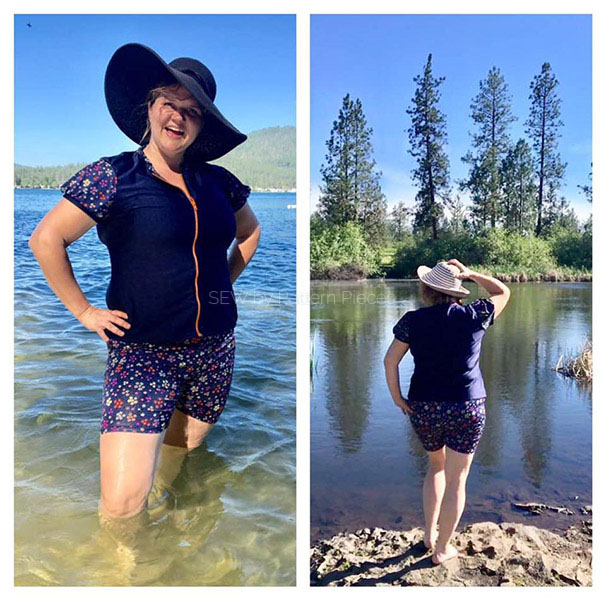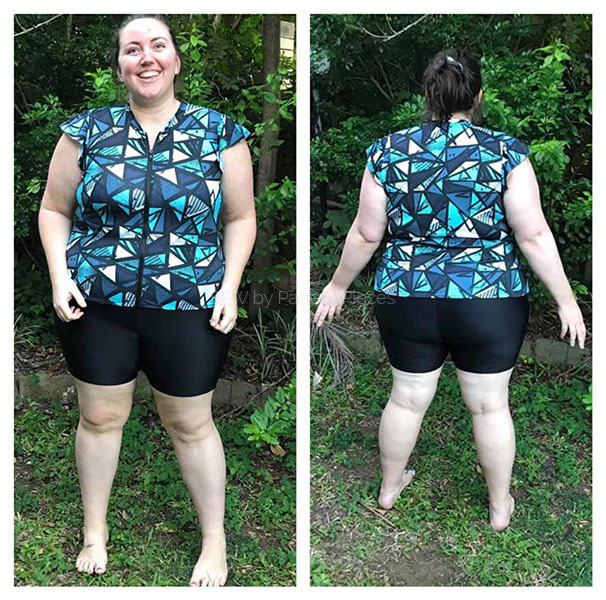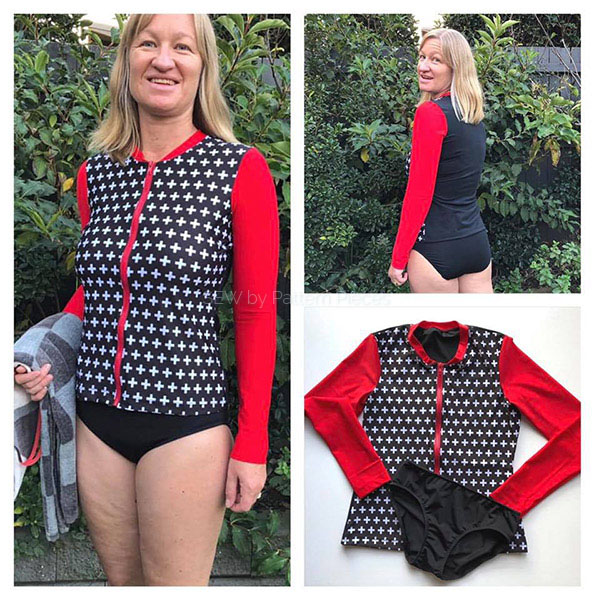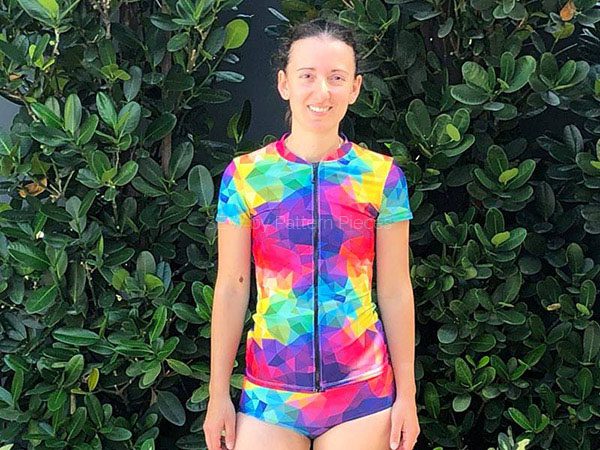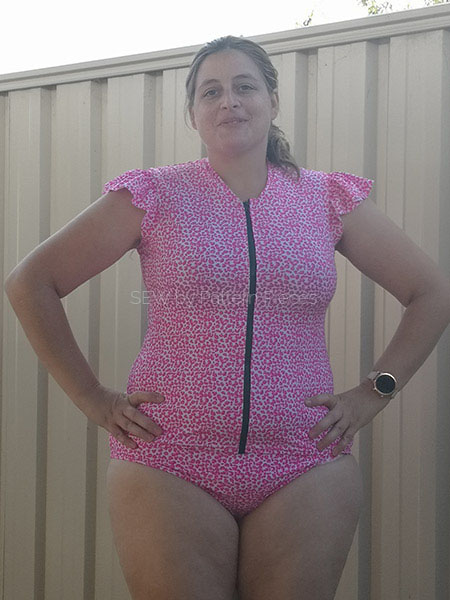 One of my long time testers Alison had a brain wave and decided to try out the band from our Glamour Swirl Skirt on the Swim Pants. They look awesome and were able to be added to the pants with no adjustments necessary to the band or pants. She just popped them straight on.
You can find the free file to this pattern in the "Files" section of our Group. If you choose to join this is the link HERE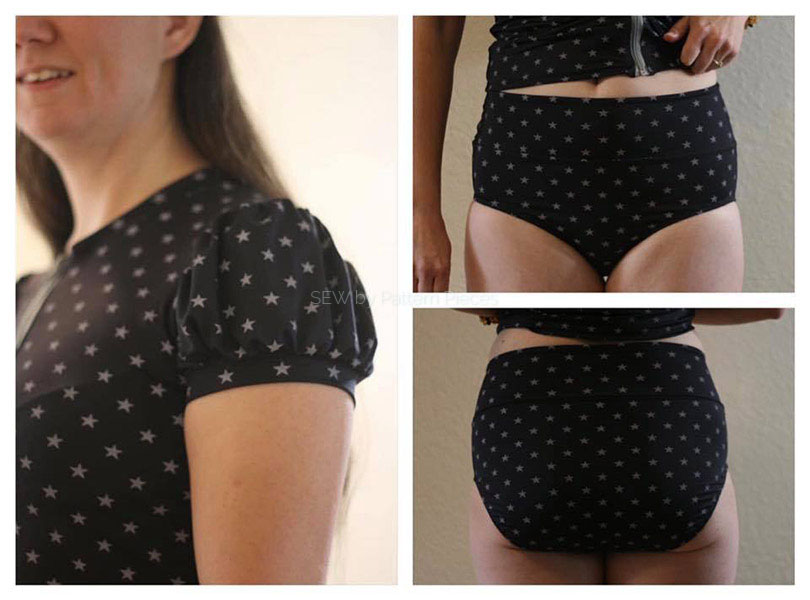 One of the most beautiful times of our lives is being able to breastfeed and this can be difficult when you are near the water. One of our testers remedied this with the use of her Ladies Zip-It Good Rashie. How cool is this? The zip front allows the ability to breastfeed while in your swimsuit.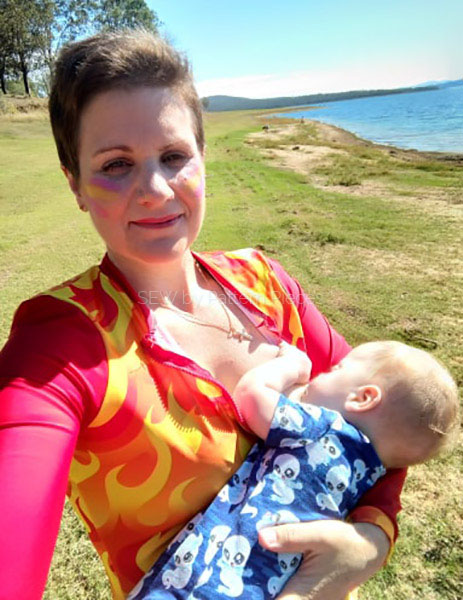 If you are in love with the makes you have seen and wish to make a Mummy and Me version you are also able to purchase the pattern as a bundle. Yes, we have this same pattern in girls' sizes. From size 1-14 youth. Here are some fun pics of Mum's with their little ones in pieces from the Girls version of the Zip-It Good Rashie Set.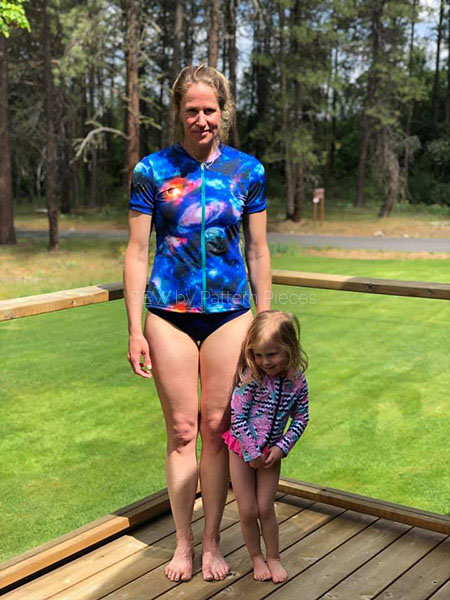 Don't forget you also can add a fun frill to your rashie. It looks so adorable!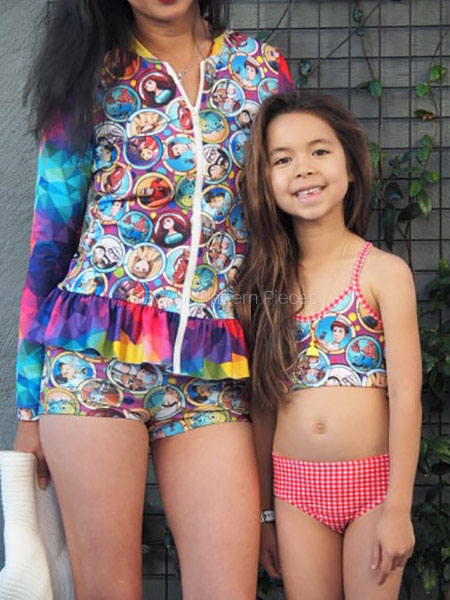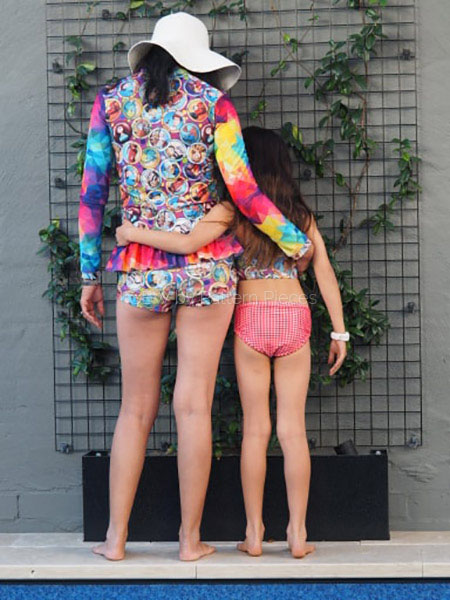 So are you wanting to have a summer where you can head to the water for the day and not come home sunburnt? Ready to bite the bullet and make your own?
Shop for Pattern: HERE
Instagram Hashtag: #zipitgoodrashieset #ladieszipitgoodrashieset
Pinterest Page: HERE