Girls Skip Skirt PDF Pattern Tester Roundup
Today I'm sharing our new Girls Skip Skirt PDF Pattern and Leggings PDF Pattern makes from the testing group with you. I will forever have so much appreciation for all that our Testers do! They provide so much valuable feedback on the instructions and fit of the patterns we are testing. It can be an anxious time to put a new pattern to the test and expose all its flaws but as we reach the end I'm so grateful for the whole process and the sewists that test for us.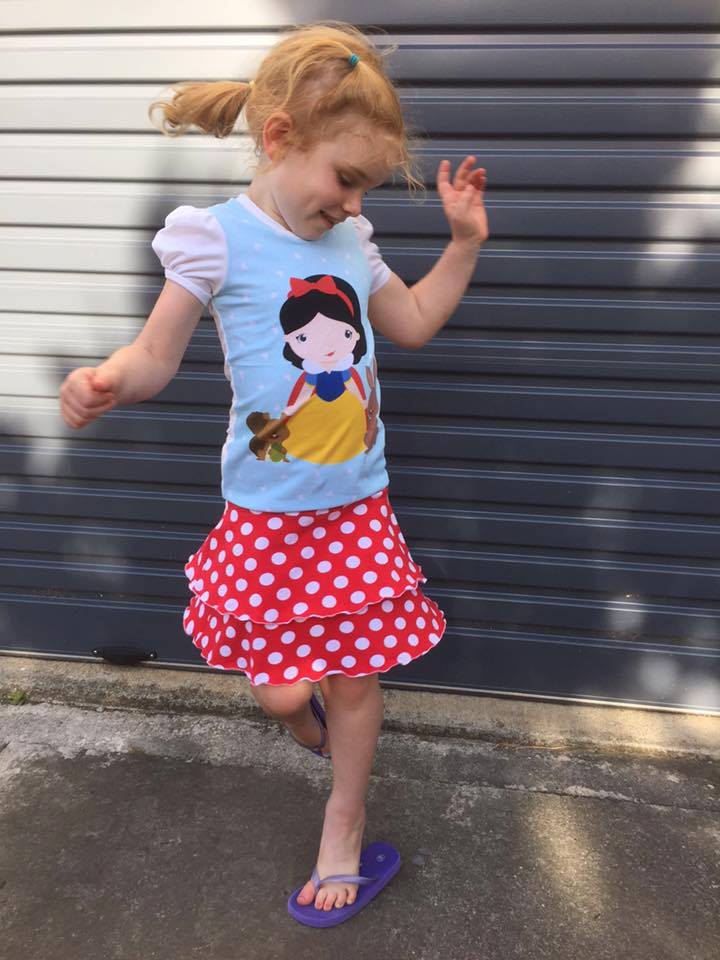 The original style option I came up with for the Skip Skirt was as shown above by Alison Daines that has been paired with the Fun Tee PDF Pattern. It is a cute 2 tier 1/2 circle skirt a style my girls adore wearing. As I started putting the pattern together I became inspired to offer other options that could also attach to the the yoke and offer more options, within the one pattern, that could look great being worn with our Fun Tee.

I am excited to tell you that through the design process these are the options that have been made part of the new Skip Skirt:
Single Tier Skirt, View A.
Gathered Single, Tier View B.
Plain Pocket Single Tier, View C.
Gathered Pocket Single Tier, View D.
Gathered Patch Pocket, View E.
Plain Double Tier, View F.
Gathered Double Tier, View G.
Leggings, 3/4 Length and Boyleg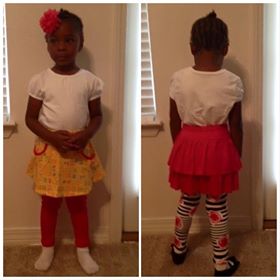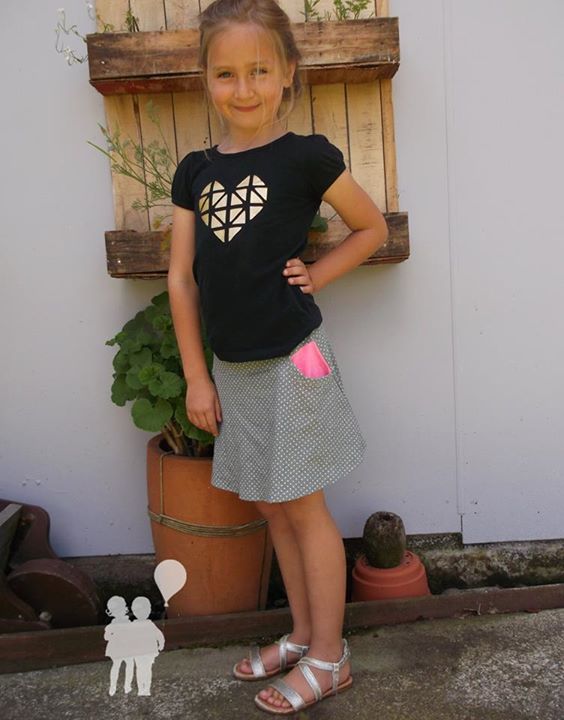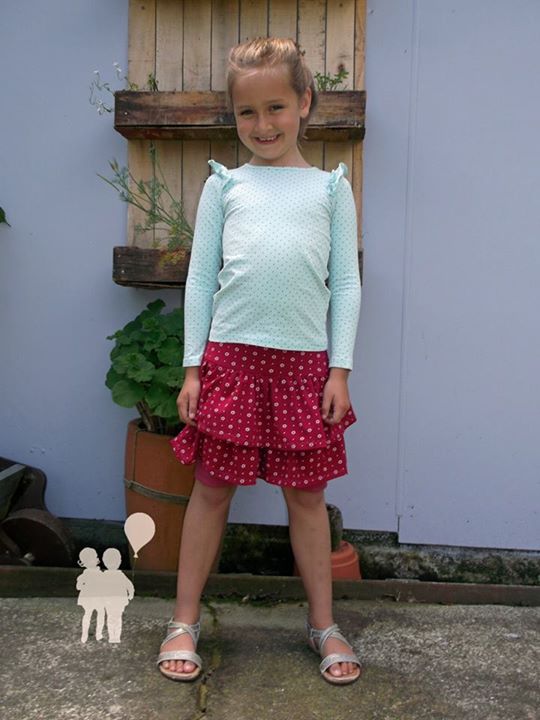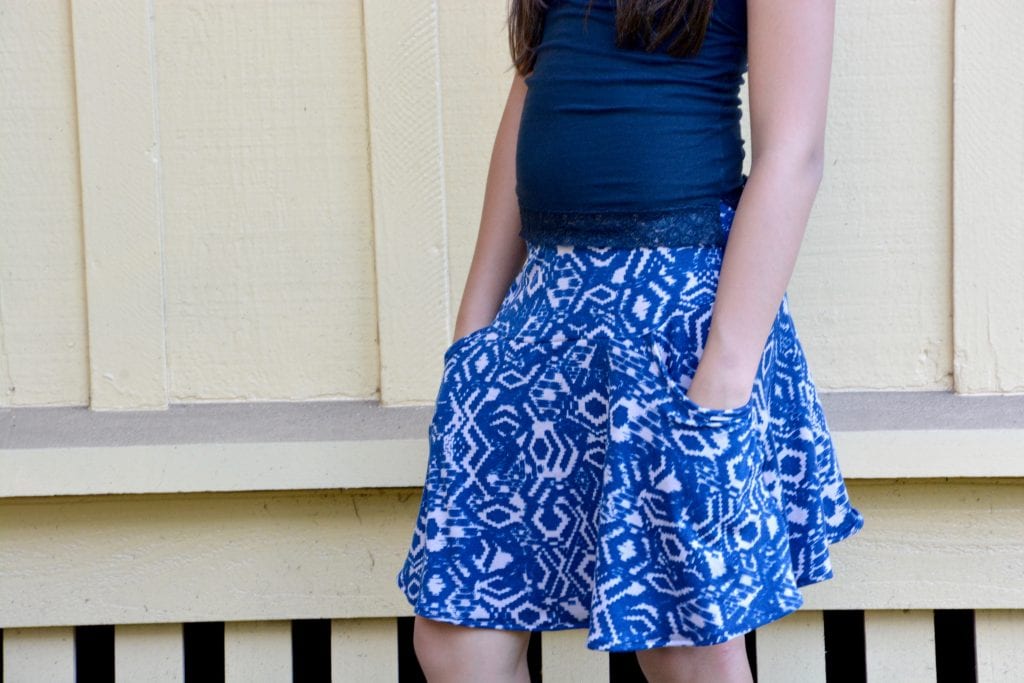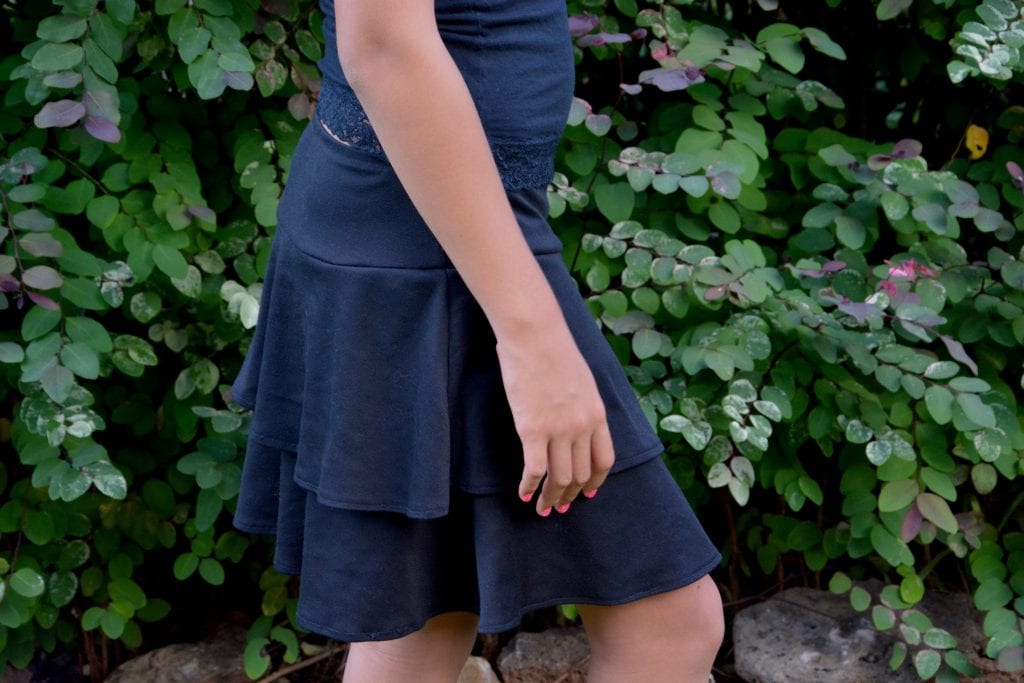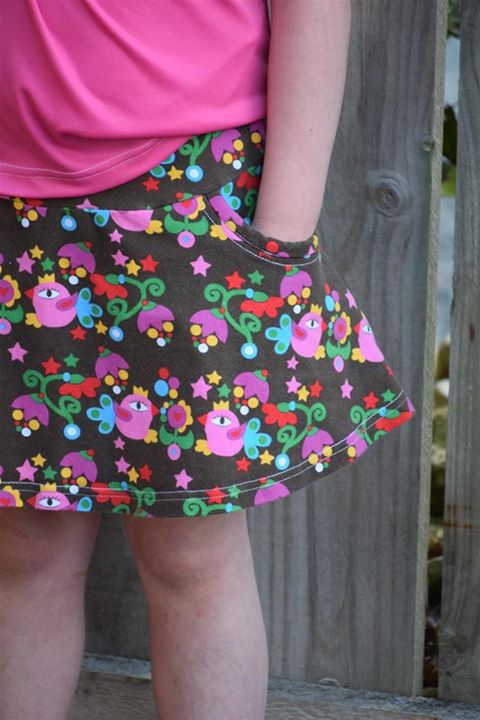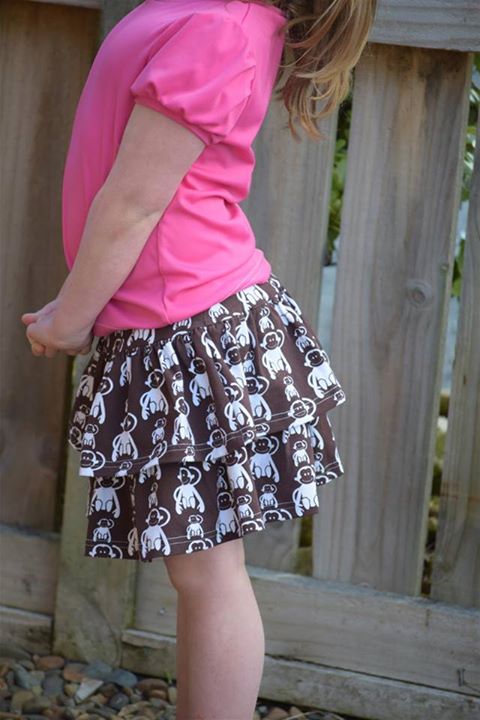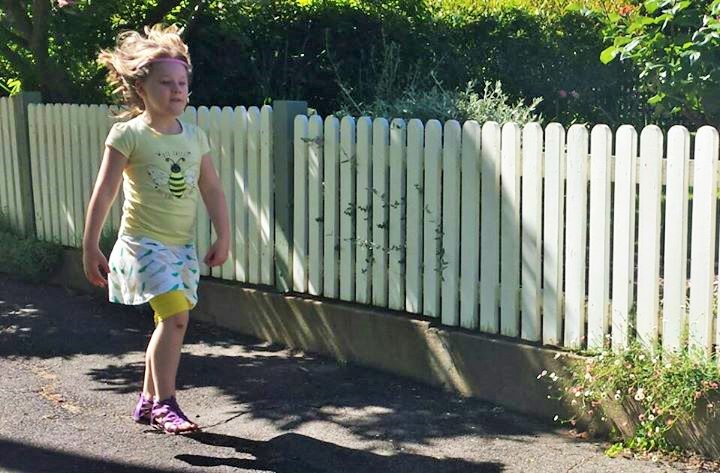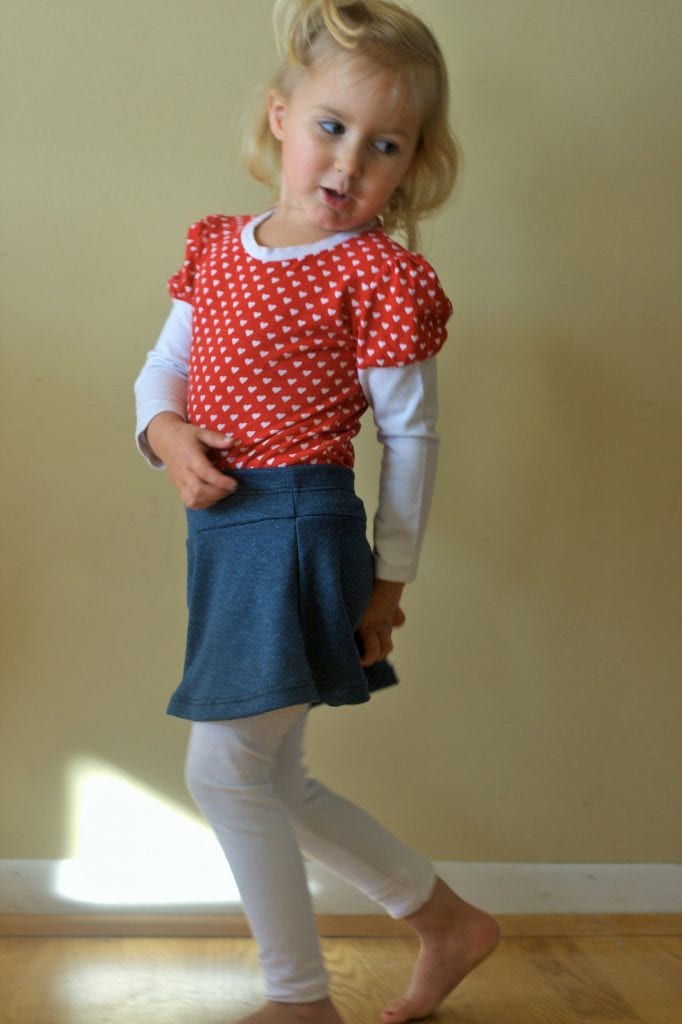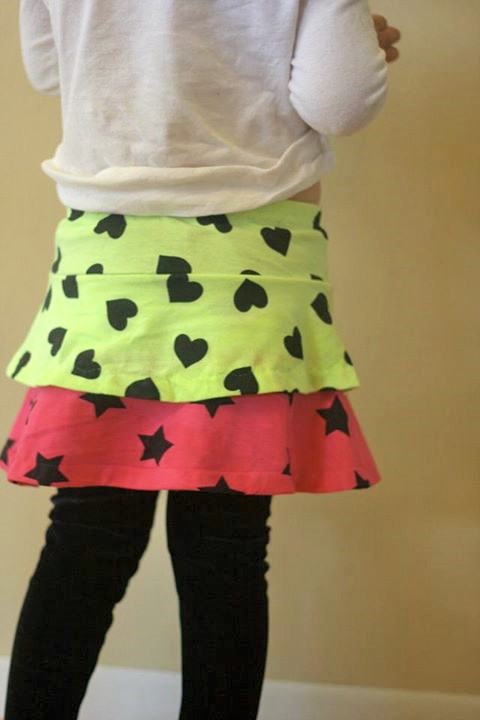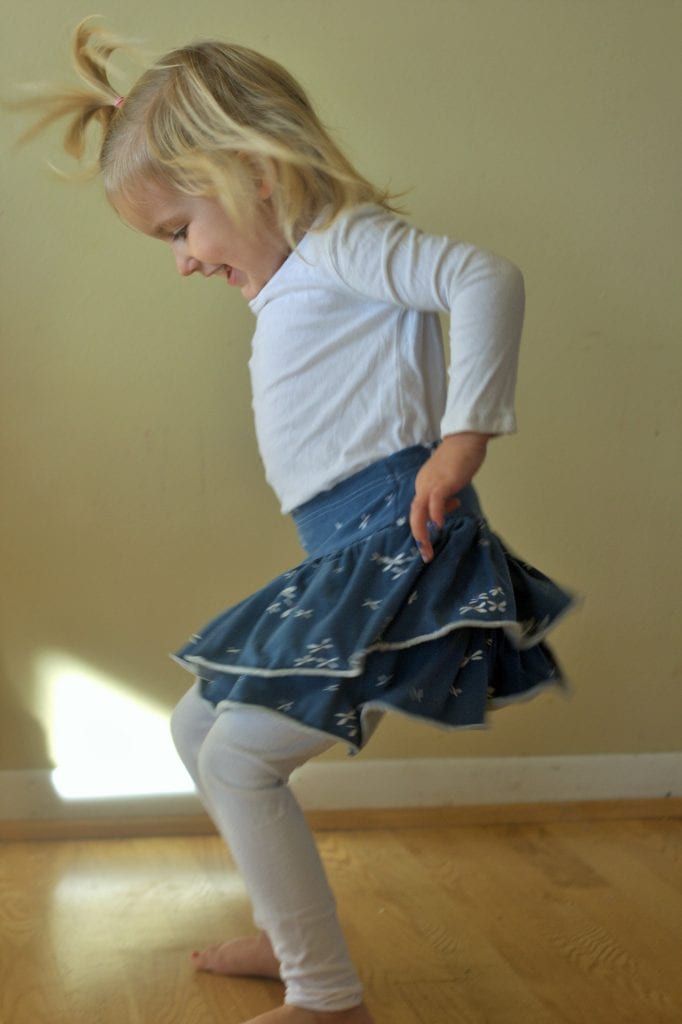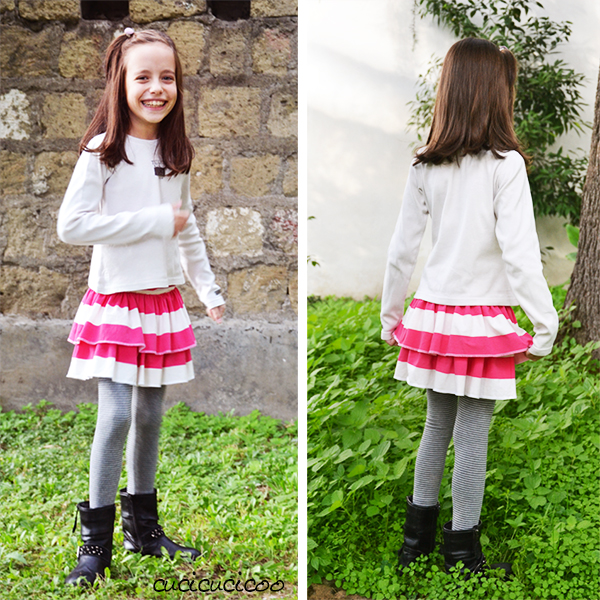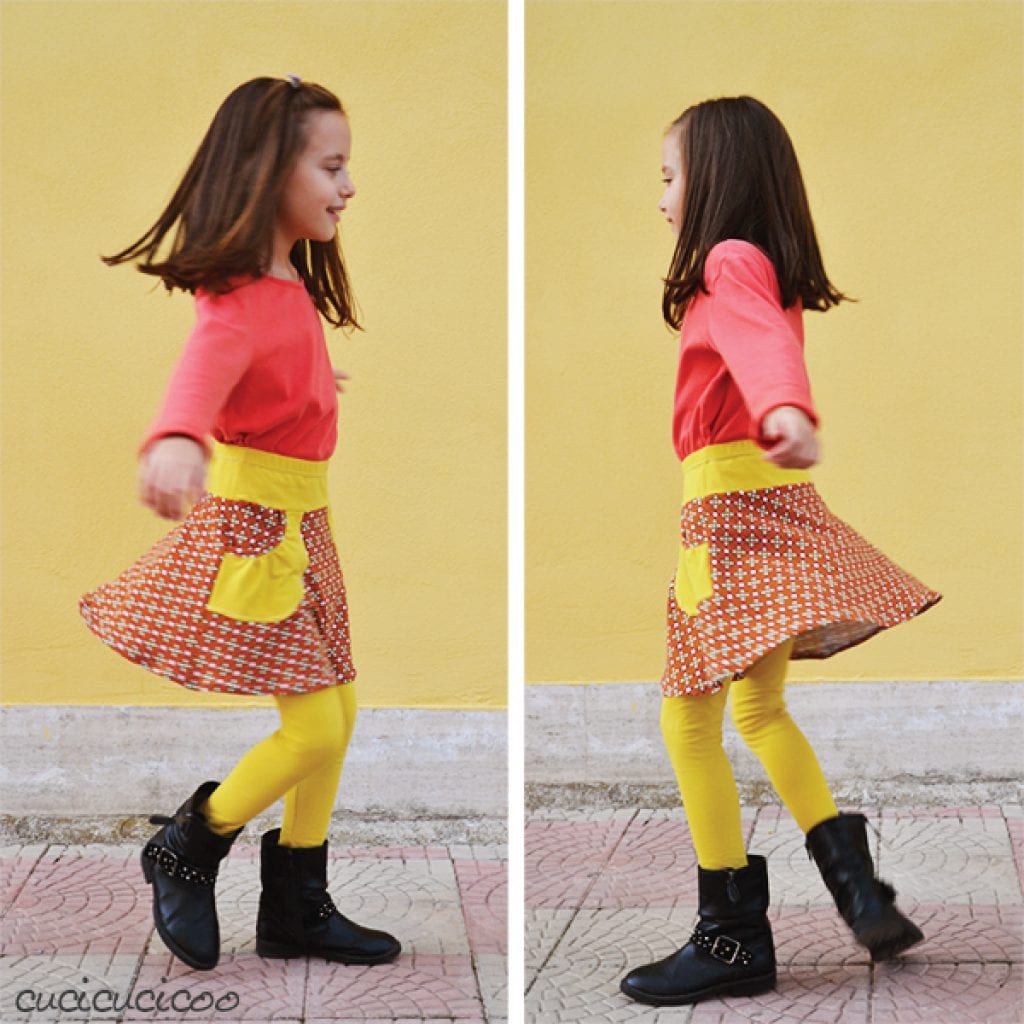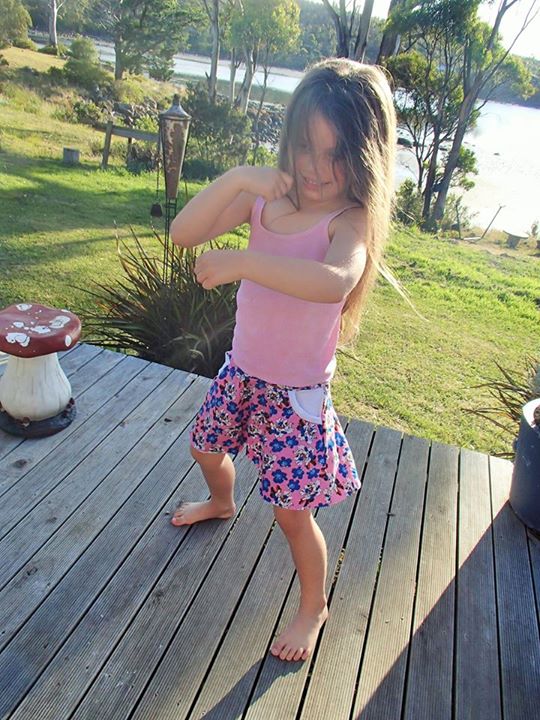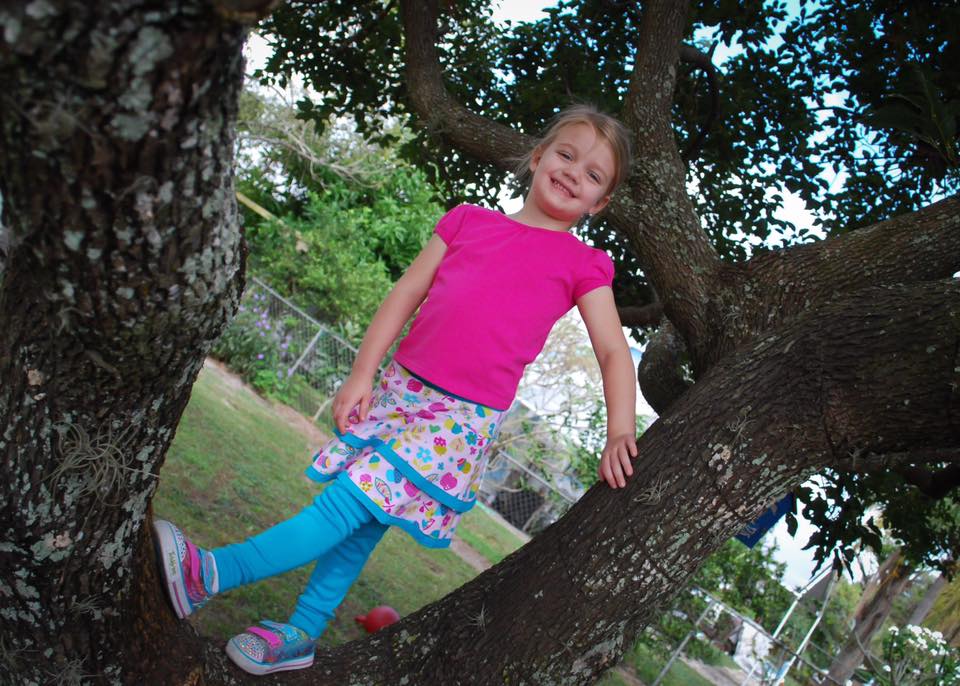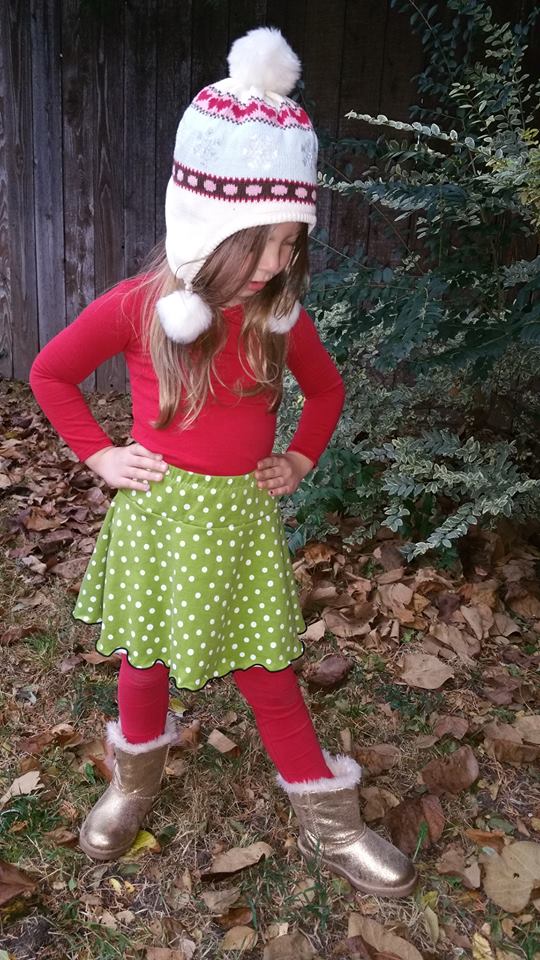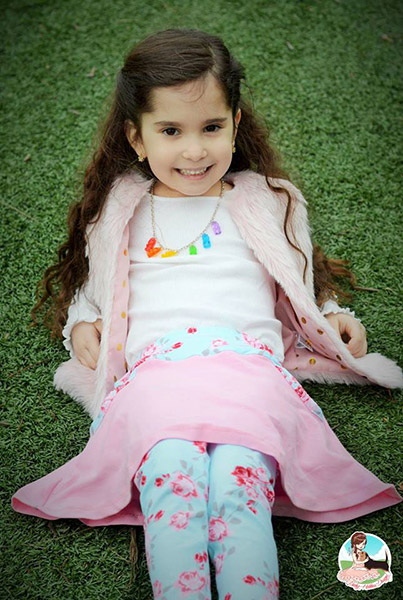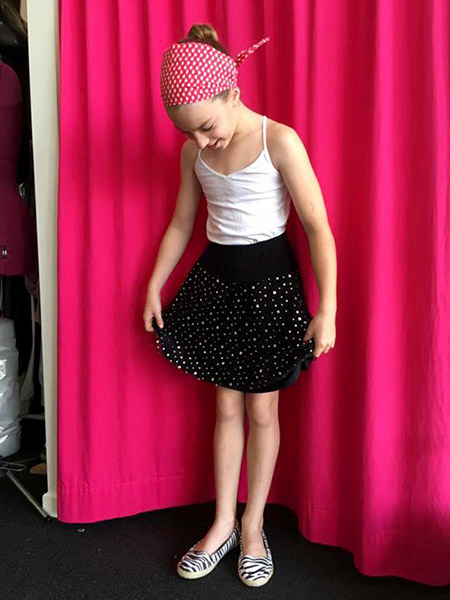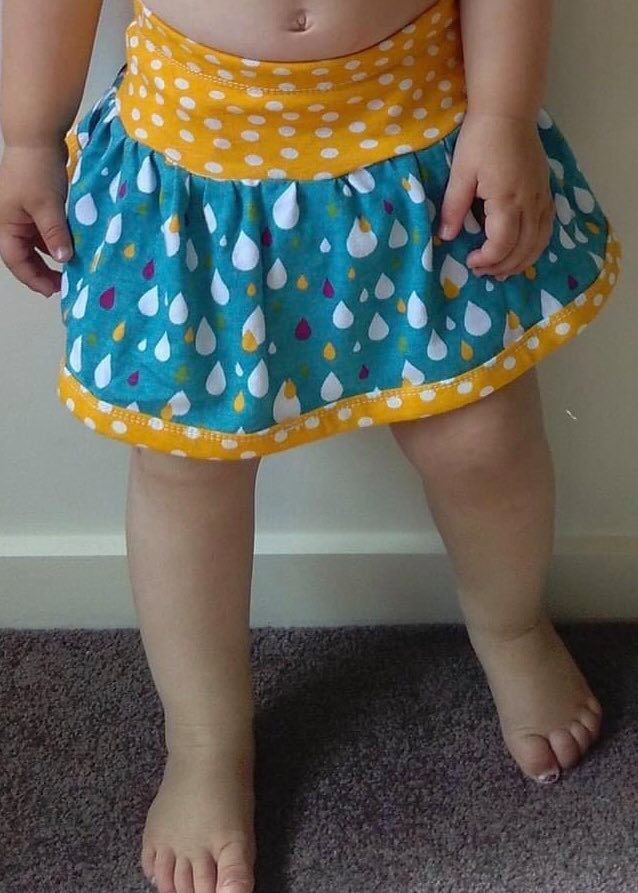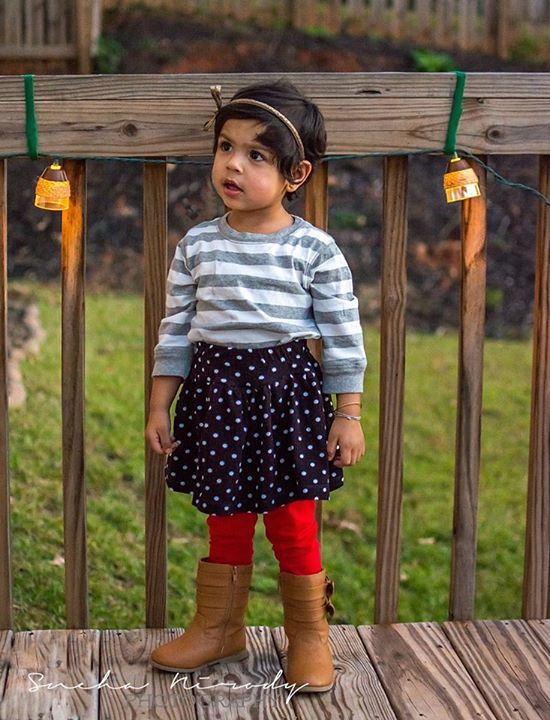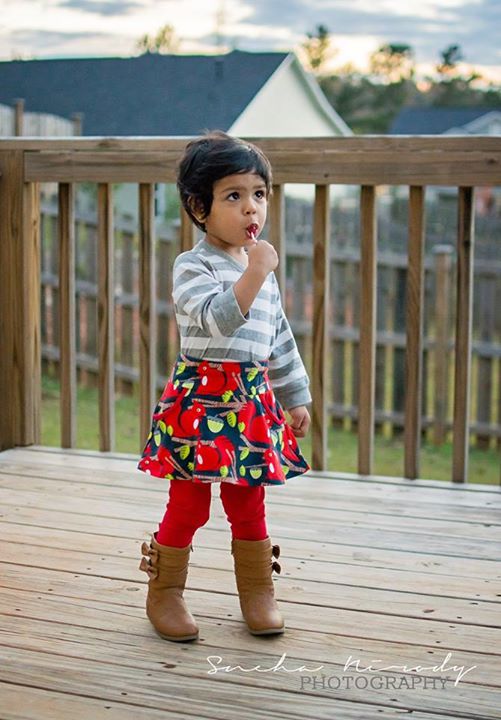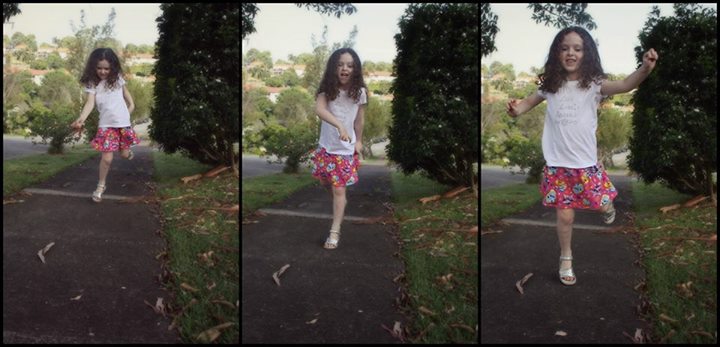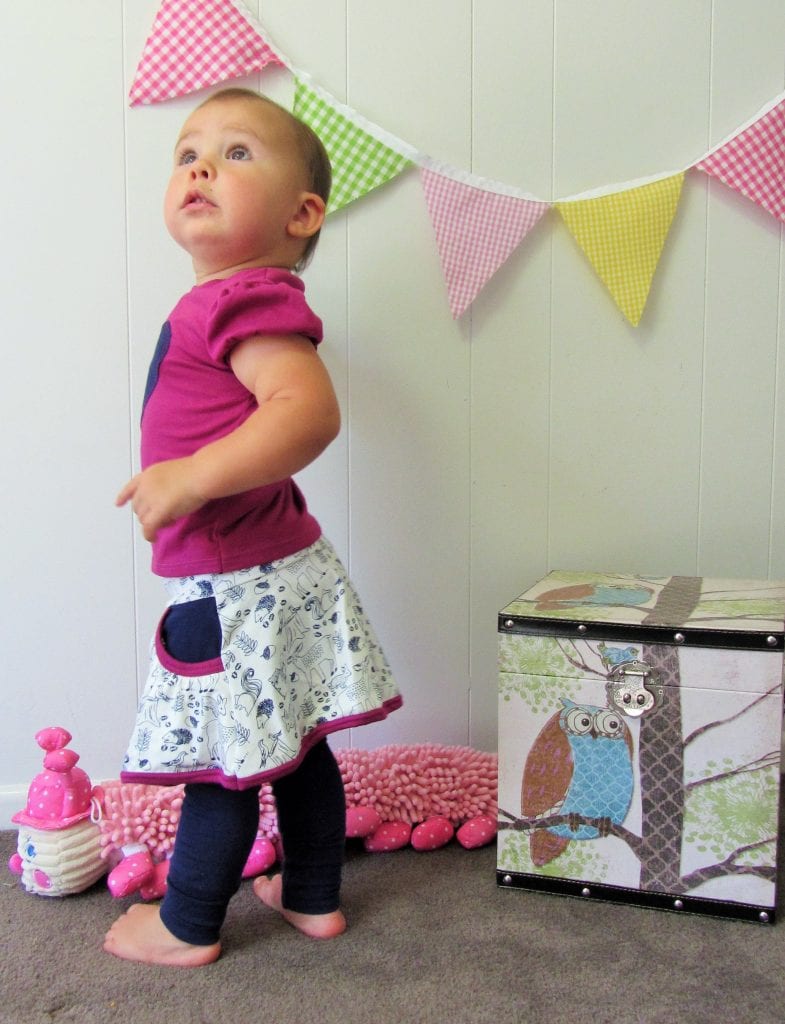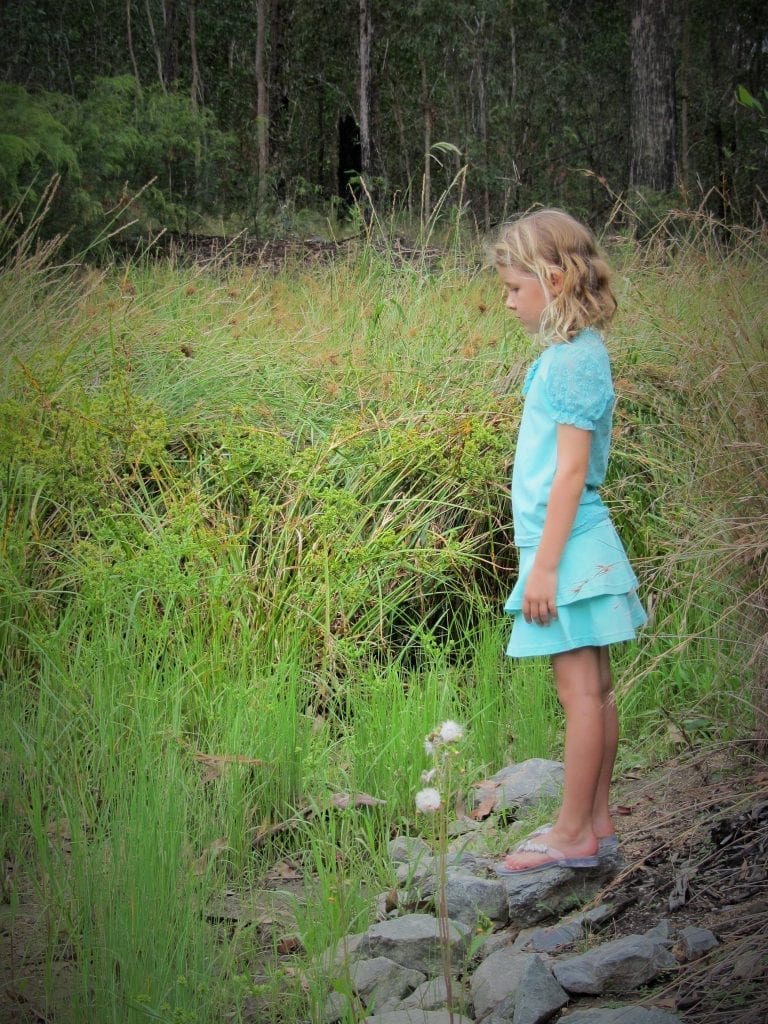 I hope you have enjoyed looking through all the fabulous photos of the Girls Skip Skirt PDF Pattern that our wonderful testers have provided us of all the fun options the Skip Skirt offers. Which one will you be making up first? We hope you will give it a try.
Shop for Pattern: HERE
Instagram Hashtag: #skipskirtpattern #skipskirt #sbppskipskirt
Pinterest Page: HERE
Thank you for your time here and happy sewing!