Ladies Stinger Bodysuit Tester Round Up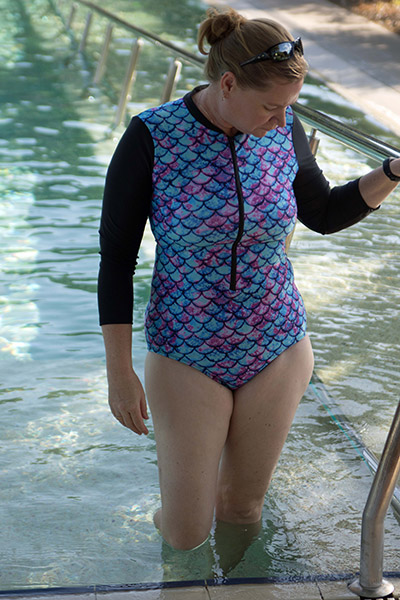 It is with much excitement today that I share with you the Ladies Stinger Bodysuit Tester Round Up.  This style has all the same options as the girl's stinger suit but with the added option of cup sizes.  
The Ladies Stinger Bodysuit is a comfortable, skirted bodysuit with the option of sleeveless, short, 3/4, or long sleeves.  You also have the option of 1pc or 2 pc. 
A wide range of sizes have been made and are included in this pattern are as follows: AU 6-26, US 2-22, EU 32-52 and cup sizes A through G.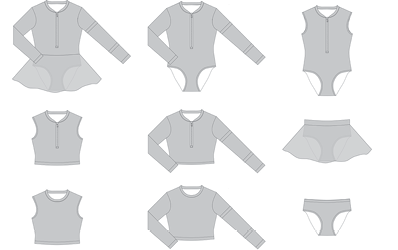 This style has been on my to do list for a number of years as it is a style I have personally been wanting to make.
This pattern has been tested in all available sizes and cup sizes and fits like a dream when all size measurements have been adhered to on the chart. There are ladies out there that have not been able to wear one-pieces for years and now due to the fact that they can sew, and because of all the sizes available to them in this pattern they can confidently head to the water looking so good. A A fact that makes me so happy!
I am so proud to say that ladies that had a real fear of sewing zips and especially into stretch have now mastered the art and are so happy with their finished projects.
The written instructions guide you through every step of the zipper installation, with links to step by step video tutorials.  Making zipper installation into stretch super easy to master.
Now for you to see all the wonderful suit these lovely ladies have made across all sizes I present you with the Ladies Stinger Bodysuit Tester Round Up.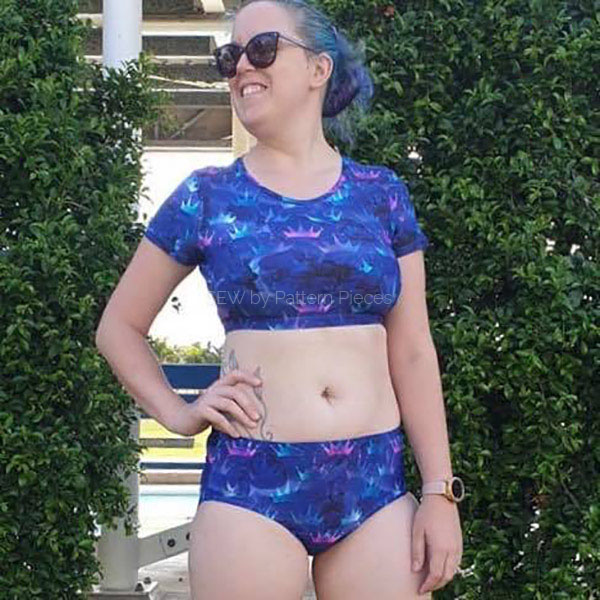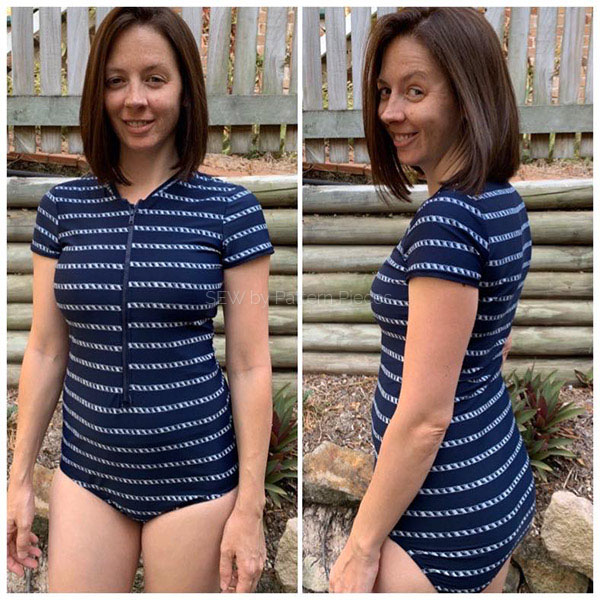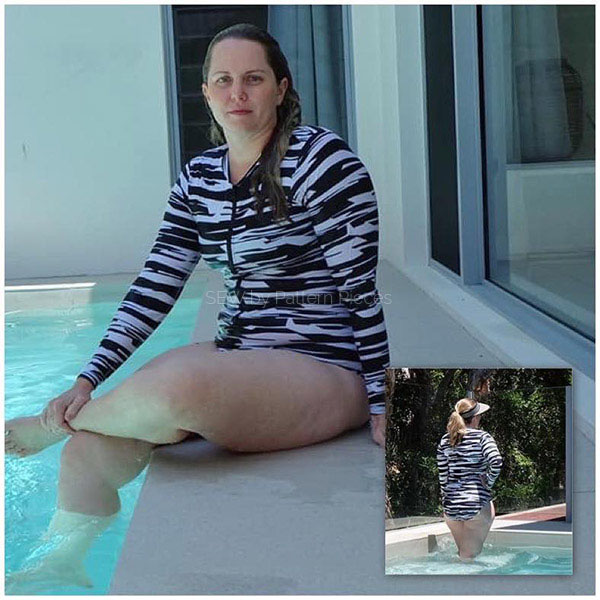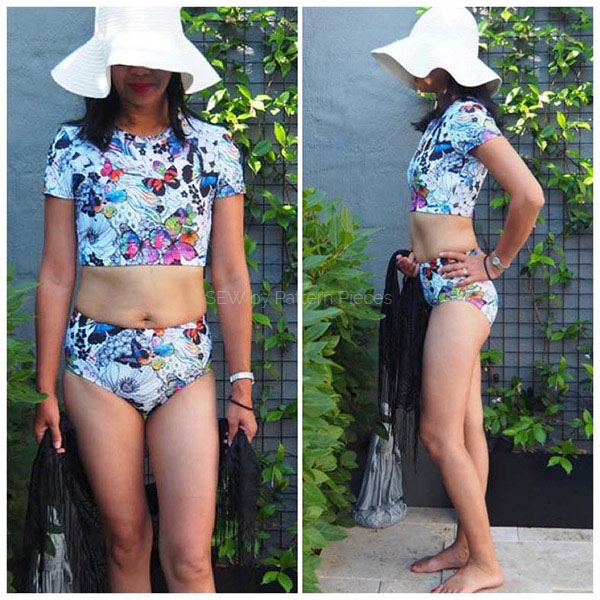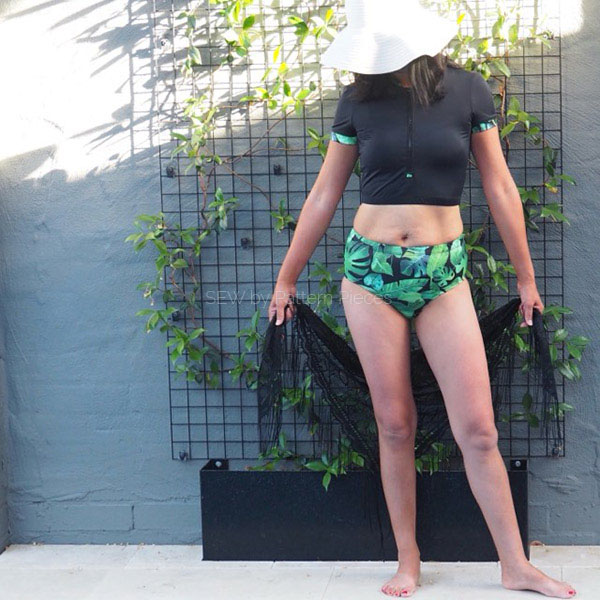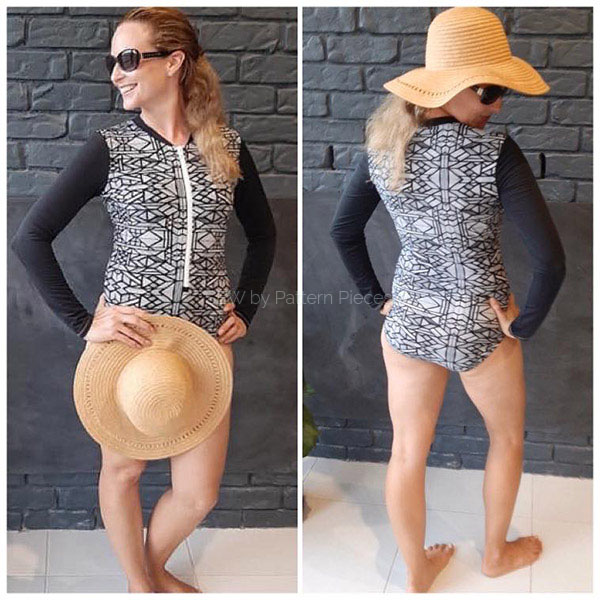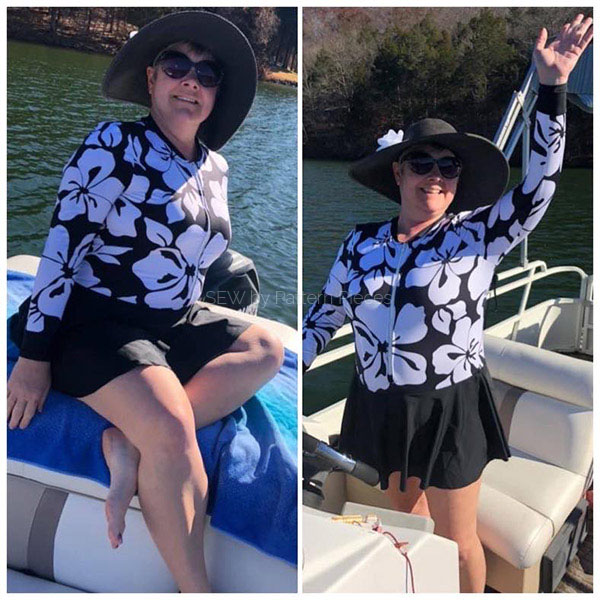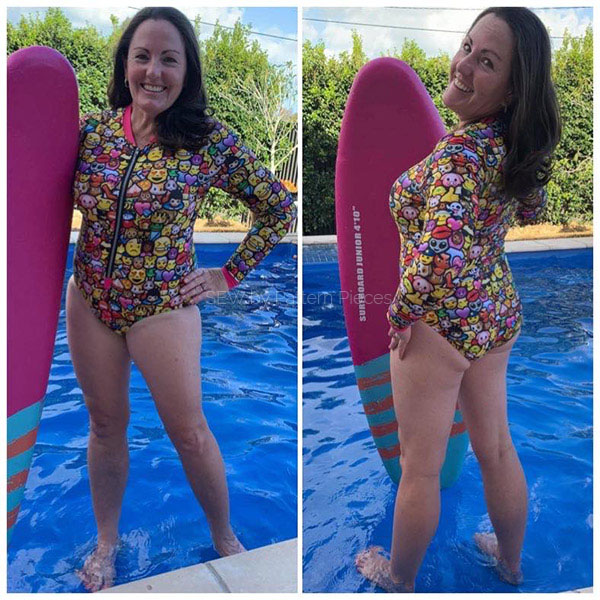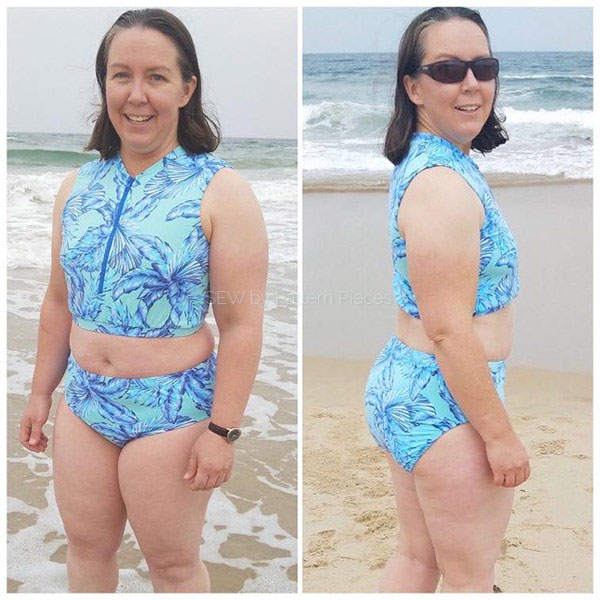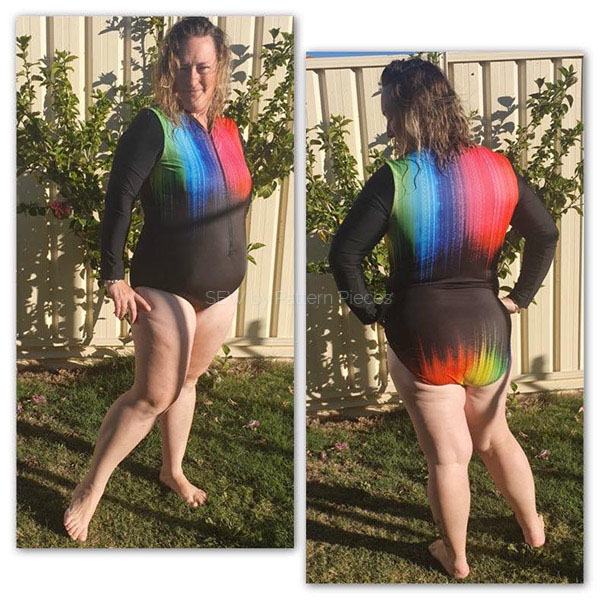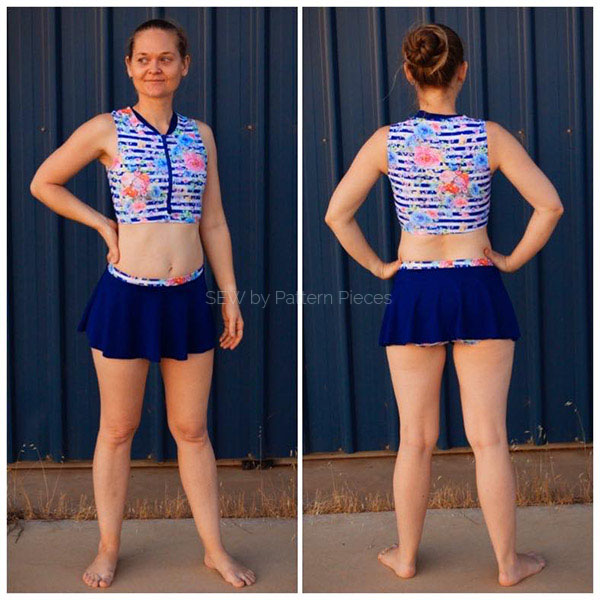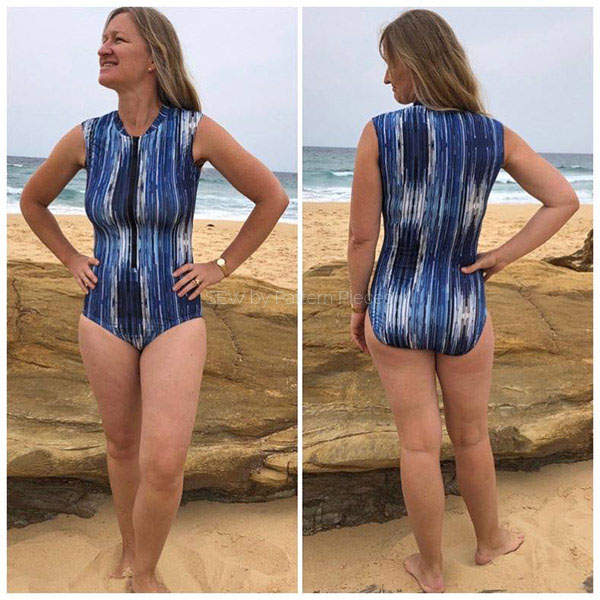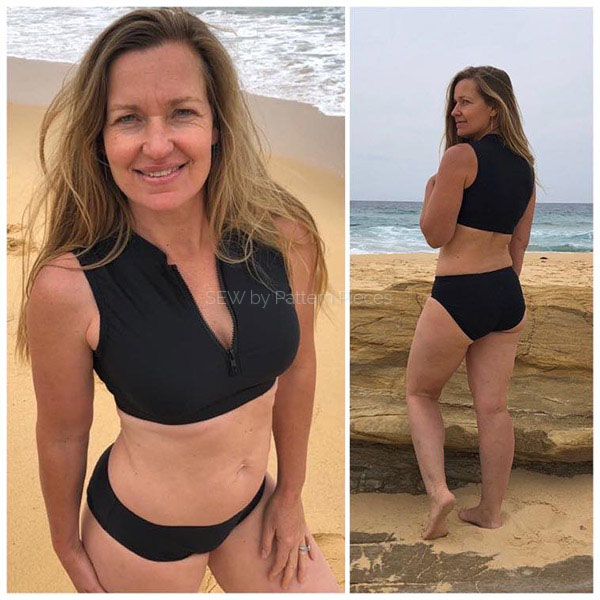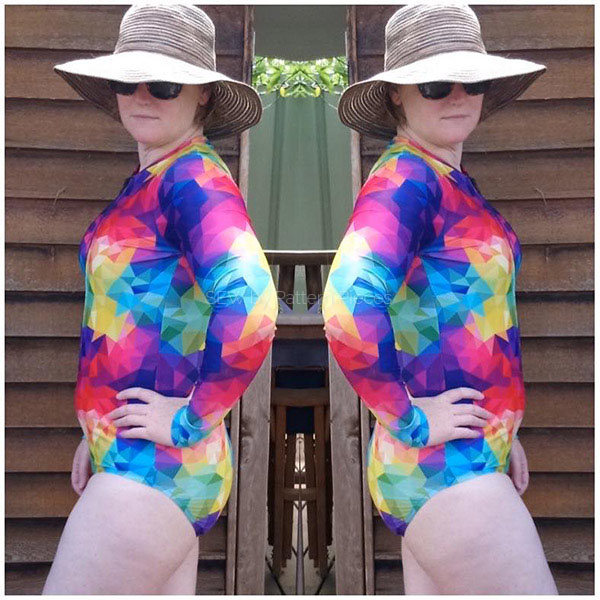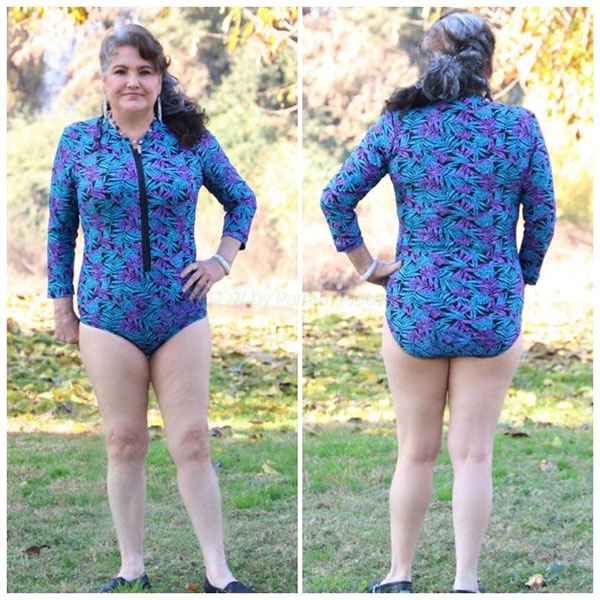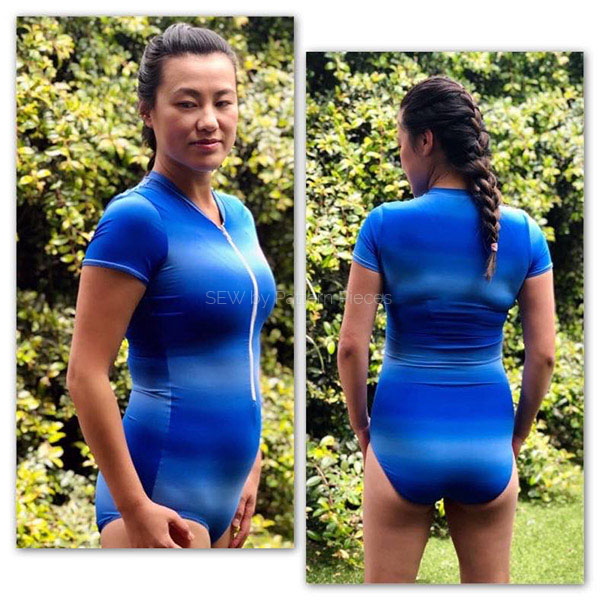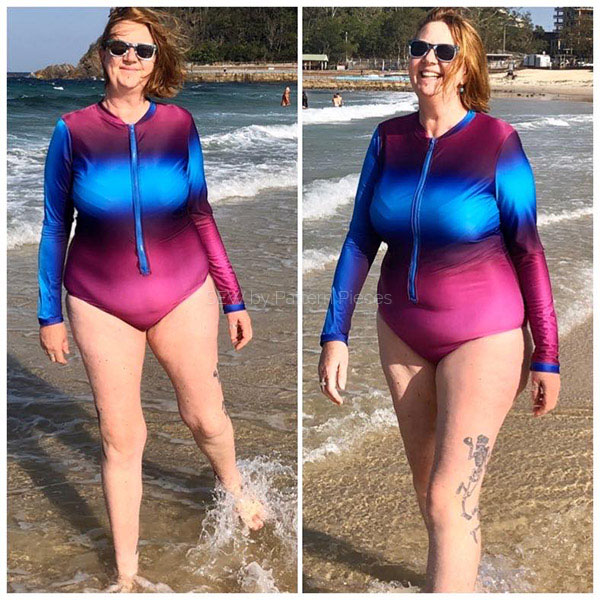 These ladies all look so fantastic in their new suits. I hope that you have loved seeing all the options available to you in this pattern. Are you in the market to make a Ladies Stinger Bodysuit, that will protect you in the Summer heat?
Shop for Pattern:  HERE
Instagram Hashtag: #stingerbodysuitpdfpattern #sewbypatternpieces
Pinterest Page:  HERE