Introducing Projector Files
I am happy to announce that ALL SEW by Pattern Pieces come with Projector files for cutting. The use of Projectors has become increasingly popular in the sewing community, cutting out the expense and time of printing and taping digital download patterns.
The Projector files still use the layers feature so that you can choose the size that you want to work with. The pattern pieces are spread in a single file across the horizon to enable ease of finding all the pattern pieces. There is an option to choose 1″ or 5cm calibration layers.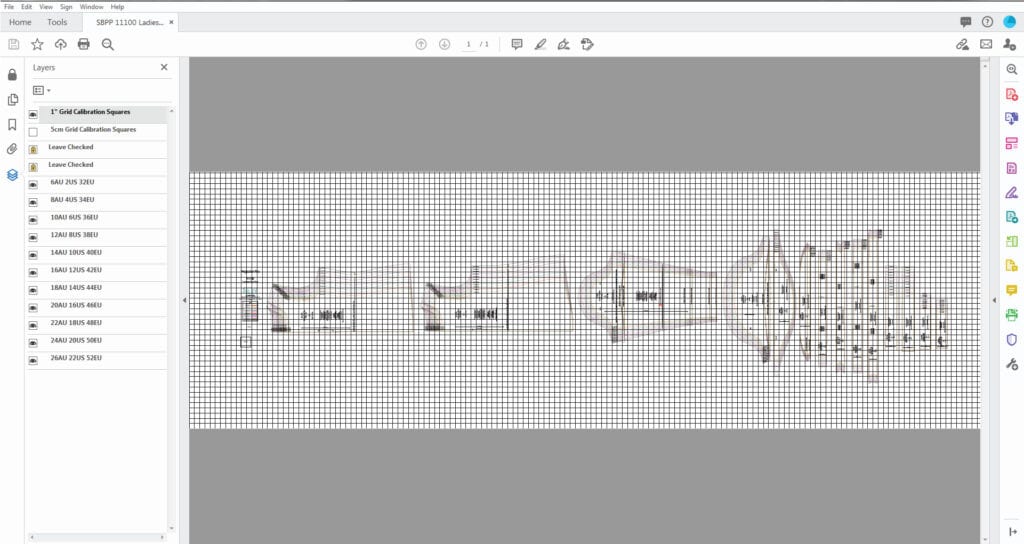 Projector File in action.
I don't have a projector at this stage, so in the testing of the Ladies Fun Tee Carmen West kindly took some photos of her in action using the files to cut her tee. Thank you, Carmen!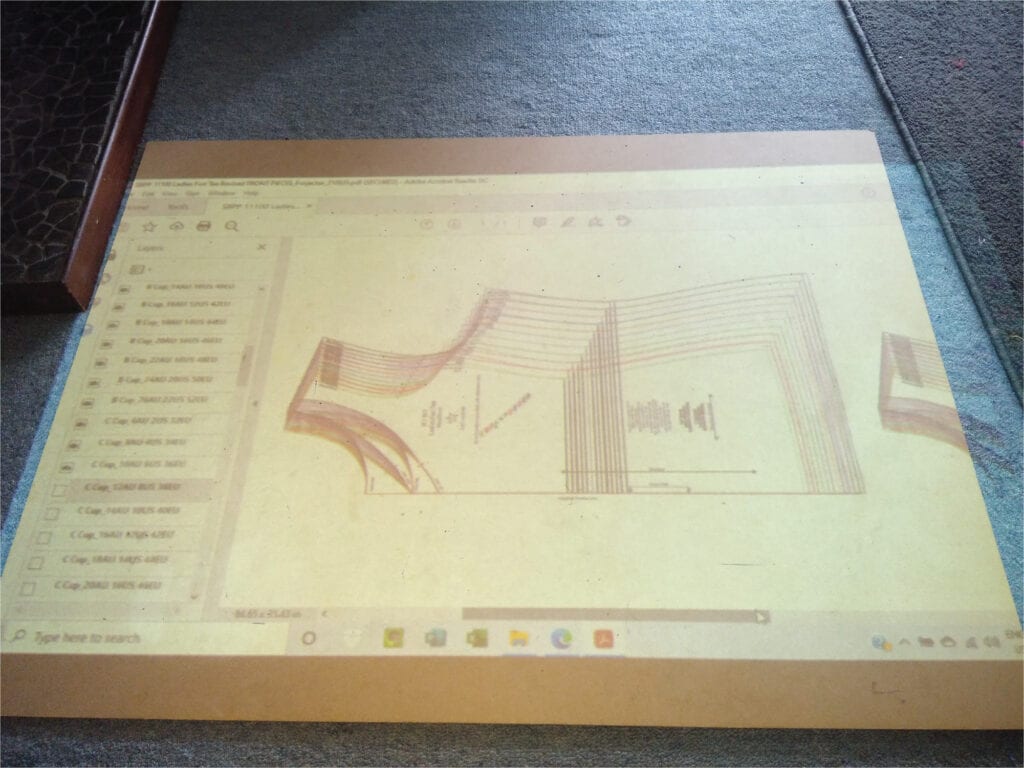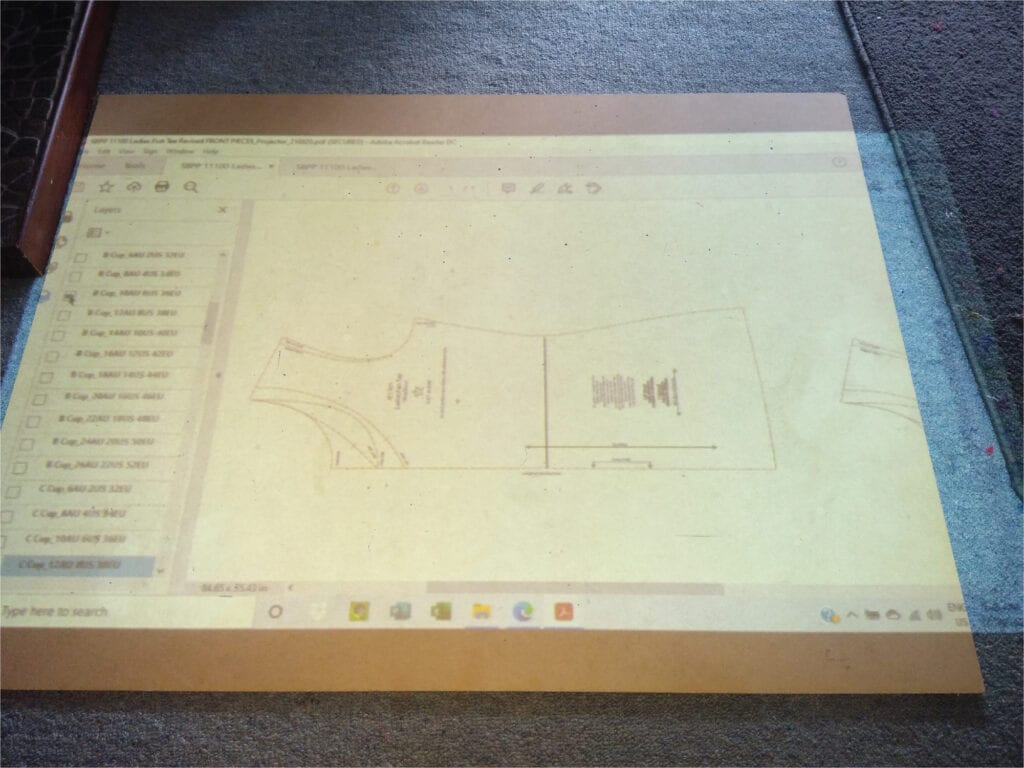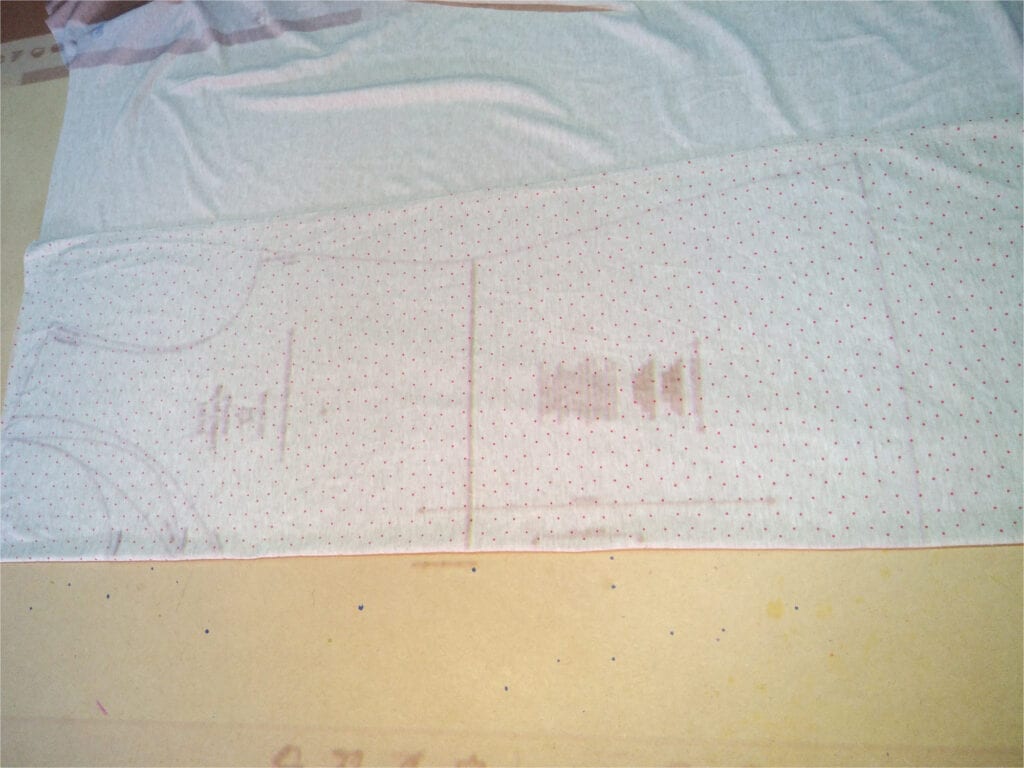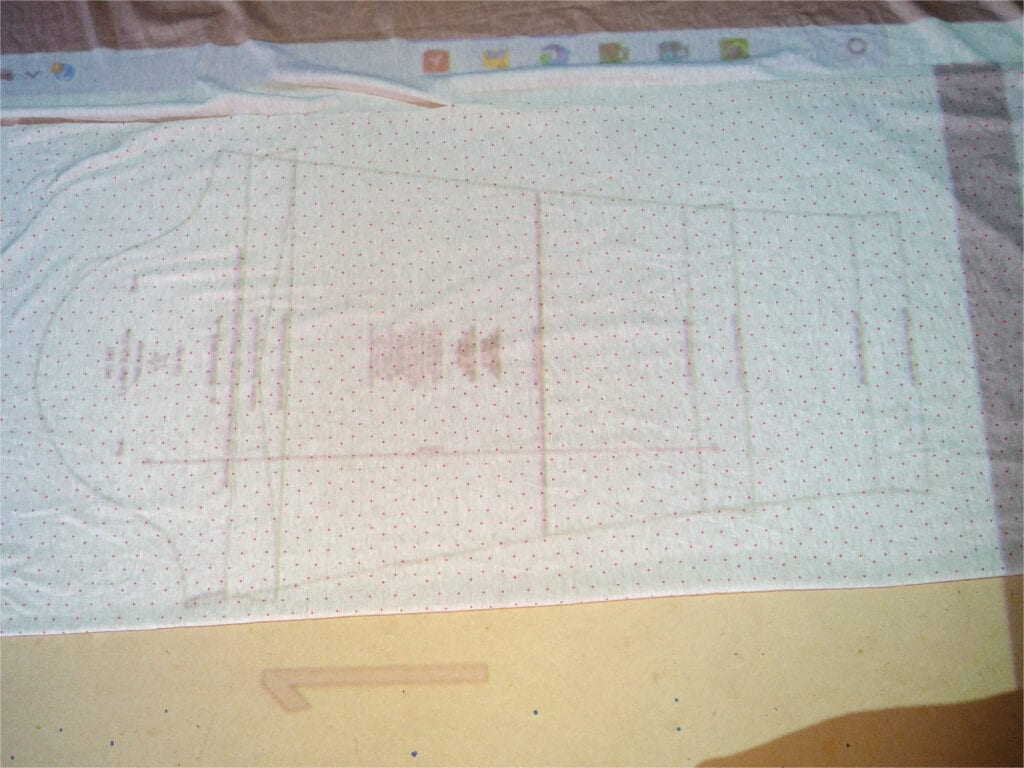 Are you are interested in learning more about Projectors and which one is most suitable for you? Google land has a lot of information but the best place to ask for advice and the place with the most up to date information is Projectors for sewing Facebook Group.
When you enter the group, head to the announcements, there is a ton of information to get you started. If that is not enough for you more information is in the files tab as well. If you still do not find an answer to your question, create a post and ask away, as so many have been where you are now and are happy to answer your questions.
Have you purchased one of our patterns prior to Projector Files? The files will be emailed to you. I am getting there it is a slow process through Etsy. If you cannot wait please contact me with your invoice details and I would be happy to provide you with the updated pattern. If you have purchased through Etsy, it is best to contact me through the message system there. It is just easier to locate your purchases that way.
Many thanks for your support, I appreciate that you use my patterns for your creating. Happy Sewing!
Shop for Patterns: HERE
Instagram Hashtag: #sewbypatternpieces
Pinterest Page: HERE